You should always try to take some time-out to look after both your physical and emotional health, especially when you're on your period. Your body is working really hard during your period, so listening to what your body and emotions are telling you is super important.
We get it though, when you're on the emotional rollercoaster that is your period, it can be hard to know what you want to do! So, to make it easier for you, we've put together some of our favourite ways we like to show ourselves a bit of care, so that you can try them out for yourself!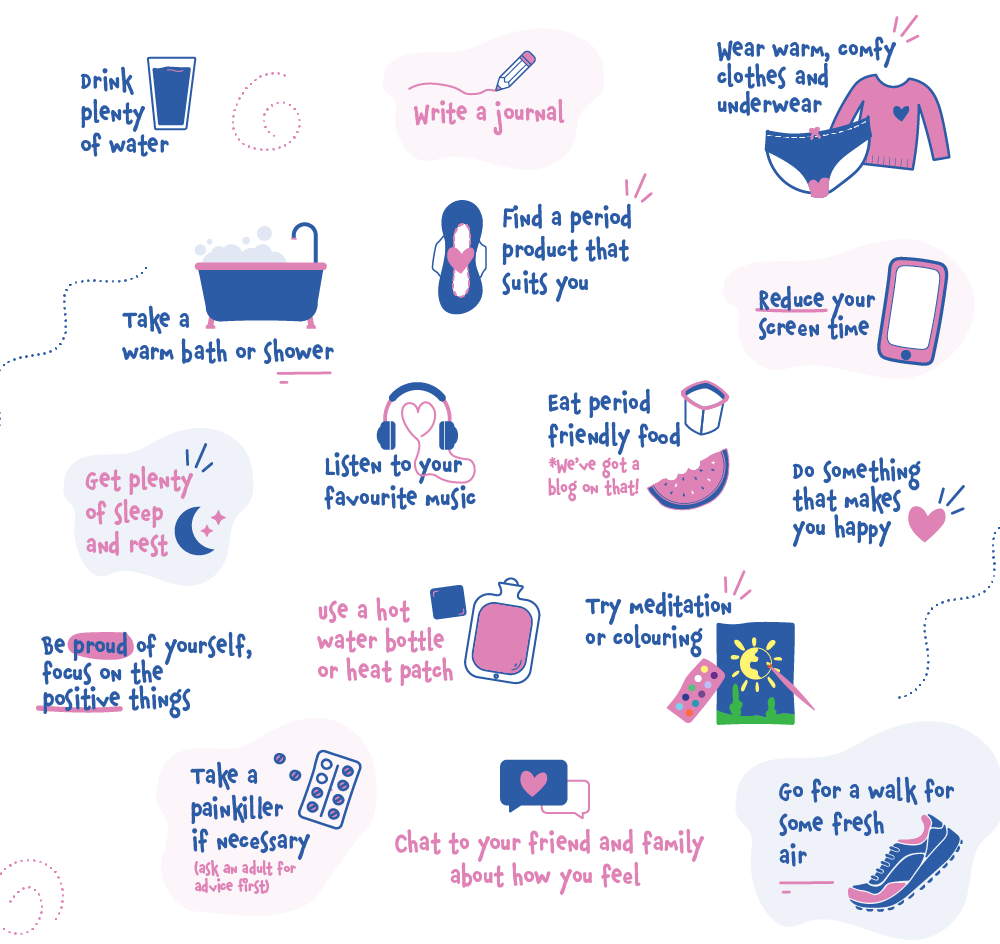 So go on, what are you waiting for, grab your comfy joggers, put on your favourite playlist and dance like no one's watching! It's time to stop being hard on yourself and focus on the positives, we're in this together, and we know you've got this!
1. Take a warm bath or shower
2. Try meditation or colouring
3. Go for a walk for some fresh air
4. Take a painkiller if necessary (ask an adult for advice first)
5. Wear comfy clothes and underwear
6. Eat some period friendly food*We've got a blog on that!
7. Get plenty of sleep and rest
8. Use a hot water bottle or heat patch
9. Drink plenty of water
10. Find a period product that suits you
11. Do something that makes you happy
12. Chat to your friends and family about how you feel
13. Be proud of yourself, focus on the positive things
14. Listen to your favourite music
15. Reduce your screen time
16. Write a journal